The name "Maryann Ziesch" may not immediately register. But as Maryann Kohler-Drake, she spent over ten high-profile years as a film, television, and theater agent for Stewart Talent Agency.
Now, after several years out of the business, Maryann Ziesch is back with her own boutique agency: Actors Talent Group, located, appropriately enough, in the Fine Arts Building on Michigan Avenue. She says as a boutique agency, she will represent "about 100 exclusive actors and also a limited number of actors on a freelance basis," for Equity theatre, film and television and union and non-union for commercials.
In her quest for acting talent, Maryann Ziesch has been a regular at theatre and university showcases and says she needs to visit IO and Second City for actors in the improv genre.  "The casting directors have been wonderful to me," she says. "They say, 'I know a great actor, do you want to meet him?'" Maryann Ziesch's long hiatus was prompted by the need to care for her husband during his illness. He eventually did pass away, and she remarried "a wonderful Frenchman" in 2009, who encouraged her to get back into the business she loves.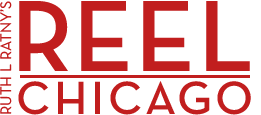 Maryann Ziesch has connections and credentials from years in L.A. Maryann Ziesch says she still has connections from her 16 years in Los Angeles, where, in addition to her agent credentials, she served as a casting associate on "St. Elsewhere" and was eventually named the casting director for Universal Television.   "I have spent a lot of time in L.A. since I've been back in Chicago," says Maryann Ziesch, who studied at the then-Goodman School of Drama and logged time in many national tours before deciding to become an agent. She returned here from the West Coast in 1991.
What's changed the most in her years away from the business? "Technology" she says, "The technology is fabulous. I don't have to pull pictures anymore. I don't have to spend money on messenger services. I think it's great". "However, I still believe in strong verbal communication with my actors and the casting directors. I think the only way you can really get your actors working or into an audition is by having the relationship with the casting people."
Changes noted: non-union, talent diversity and real people
 
She also notes that there has been a growth in the amount of non-union work. "Ten years ago, I would have said non-union? No way! But life changes and you have to be able to change with the times."
 Maryann 
Ziesch also observes how much more diverse the talent base has become, especially in commercials. "The face of commercials has changed. The only Procter & Gamble-type mom I see on the air right now is for Sears or Kenmore, and it's like a parody of the blonde perky mom."
Casting directors are looking for "real people in real situations. You need easy-going, less scripted-sounding people" which, she notes, is where Chicago actors with improv chops have an edge. Outside of New York, Chicago has the country's best theater
 
"L.A. has respect for Chicago actors. Outside of New York, we have the best theater in the country. You look at any half-hour show on the air right now, and all those actors are theater actors. A half-hour is shot like a play.
"You need actors who know how to both work in front of an audience and respond to a camera, and Chicago actors can do that," Maryann Ziesch says.
 
One thing that Maryann Ziesch is committed to, is keeping her agency (which is a one-woman operation for now) small enough to deliver for the actors she represents. "I can't be a good agent to 300 actors," she says. But though she says she's "pretty picky," she has a client roster to fill and is open to submissions. Her goal is simple : "I want to have really good actors working."
* Kerry Reid is a freelance theater critic and arts journalist. Her work appears regularly in the Chicago Tribune and Chicago Reader. This article is from Reel Chicago, the best e-magazine on the business in Chicago. Founded by the famous Ruth Ratny, it is a "must" read. You can find it at www.reelchicago.com